Here are some before and after pictures of our major home construction project. These are of the kitchen. Unfortunately I did not get any pictures of the kitchen before we started the demolition. Although it was so awful I suppose it wasn't worth recording. It just had a very few cabinets a stove and a fridge that barely fit in the room and were always in the way and then the bathroom was in one corner of the kitchen, obviously added later because the house was built in 1902. The addition of the bathroom made the kitchen very tiny.
I will be focusing on the south and west wall of the kitchen because that's were most of the changes have happened. Eventually we will put in island on the north wall, but I don't have any pictures of that area. You'll notice that the stove and fridge move around in the pictures since Josh was constantly moving them as he worked.
Here is the south wall completely gutted. If you'll notice the ceiling, the tan part is where the kitchen was and the blue/green color is where the bathroom was.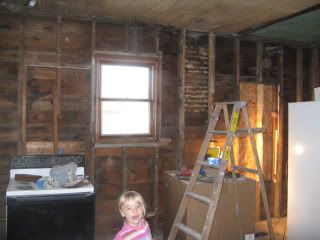 Here is the west wall (which is adjacent to the south wall on the left side) completely gutted.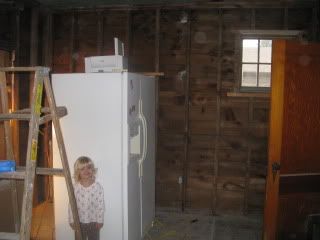 South wall with drywall up and some wiring done.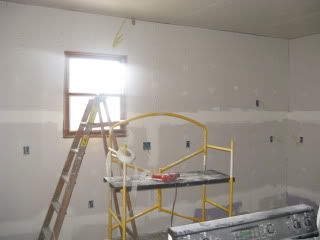 West wall with drywall and some wiring done. In this shot the stove is where the island will approximately be.
South wall with "tray ceiling" built in and can lights in and functioning. Also most of the electric boxes now have outlets.
West wall with "tray ceiling" in progress.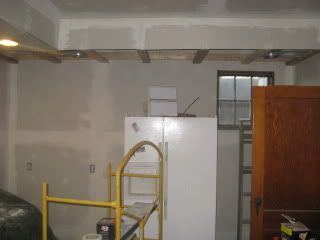 Now it's really starting to take shape. Here's the south wall painted. Unfortunately the lighting is not great in this shot.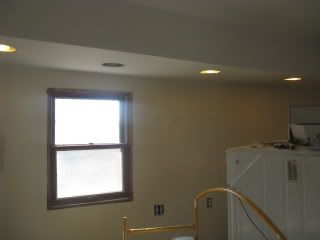 West wall with tray ceiling completed and painted.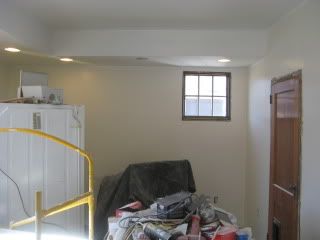 Here is the southwest corner. I am throwing this in merely for comparison with the next shot.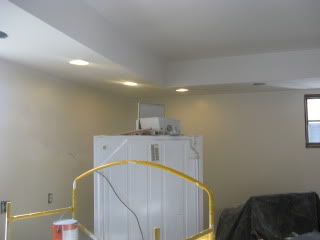 Finally it looks like a real kitchen! This is the southwest corner with cabinets, stove, and refrigerator in place. We still have to put crown molding on the cabinets, get a venting microwave for over the stove and a countertop but this is looking good, no? Hard to believe that this corner is where the bathroom used to be!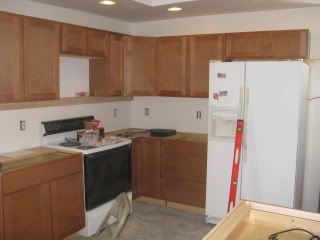 PLEASE NOTE: If you choose to leave a comment and you do not have a Google account, please choose the option that says "Name/URL" and leave at least your first name. I will delete all comments marked "Anonymous" without even reading them.